Activities to enjoy during your holidays in Benalmádena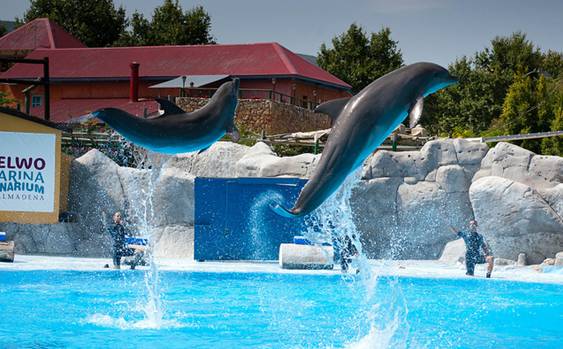 © cranneyanthony, 2011. Flickr. Some rights reserved.
One of the main reasons behind choosing a holiday destination, aside from good accommodation, is the different leisure and entertainment activities you can enjoy there. If you decide on going to Benalmádena for your next holiday, the only problem you are going to have is choosing from the many different activities you can enjoy, whether you are travelling as a couple, a group of friends or with your family.
Puerto Marina
Puerto Marina is a leisure complex located in a beautiful marina by the sea, next to all of the best Benálmadena beach hotels, including the fantastic Hotel Mac Puerto Marina. Here, you can find a wide range of leisure, dining and nightlife activities that will keep you busy day and night, all of which with the stunning Mediterranean Sea in the background. Find out more information on it here.
Tivoli World and Selwo Marina
If you are travelling with children, a holiday to Benalmádena without visiting Tivoli World and Selwo Marina is inconceivable. Tivoli World is a theme park with many fun rides and entertainment shows for the whole family, including the famous Free Fall Tower, the Log Flume and go-karting among others, whereas Selwo Marina is a wildlife park where you can enjoy shows with dolphins and observing all kinds of exotic animals such as penguins and sea lions among others. Visiting both of these parks will be an unforgettable experience for the whole family, especially for the young ones.
Golf
The Costa del Sol is famous, among many other things, for its golf courses and what better way to enjoy a sunny summer's day than by playing a round of golf? Golf Torrequebrada is located less than 5 miles from the tourist centre of Benalmádena and offers 18 holes in a stunning setting surrounded by pine trees and beautiful views of the sea. If you prefer something a bit smaller, Benálmadena Golf is a 9-hole course just 5 minutes away from the Marina, whereas if you want to leave the city, Lauro Golf, located 30 minutes away, is a full-size course in the heart of Mijas Mountains.
Dolphin watching
One of Benalmádena's most unique activities. If you would like to witness something extremely special during your holidays, you can book tickets for a dolphin-watching cruise from Benalmádena Marina. Not only can you enjoy the wonderful views of the coastline from the sea but seeing these beautiful mammals in their natural habitat is something you will never forget.
Day trip to Mijas
Located just over 10 miles away from Benalmádena is the picturesque town of Mijas, a fine example of a traditional Andalusian town located on the hillside. Its narrow streets are lined up with beautiful white houses and courtyards, from where you can enjoy wonderful views of the hills or the Mediterranean Sea. Famous for its leather goods, in Mijas you can also buy different local products and sample traditional Andalusian cuisine, a pleasure for all senses. You can easily get to Mijas by car or bus from Benalmádena.
Categories: Entertainment
« (Español) ¡Hola Benalmádena!
(Español) Hotel Puerto Marina, punto de partida perfecto para descubrir Benalmádena »