3 ideas for your next holiday in Benalmádena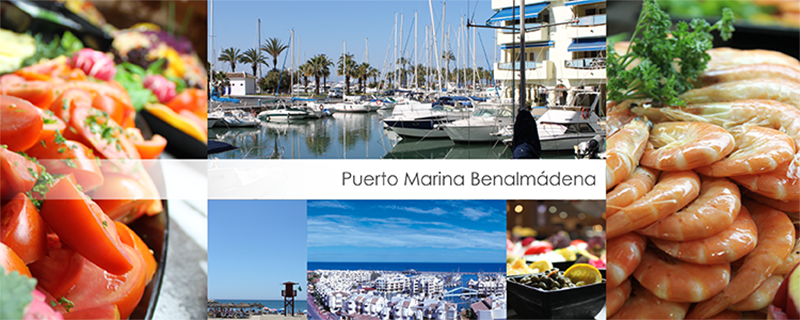 If the main ingredients for your perfect holiday are food, a great tourism and cultural offering, diverse settings, sports and of course, nice people, then Benalmadena is the destination for you.
Here are 3 ideas on things to do while in Benalmadena, located in the province of Malaga and with a great marina not to be missed.
1) Discover Andalusia. A bit of everything. The perfect plan: relax at the beach or pool, enjoy the restaurants and the livelihood of the marina, and discover the wonders Andalusia has to offer.
-Stay at the hotel Mac Puerto Marina with an unbeatable location, friendly staff and with a great offer on food and drink.
– Guided excursion with 2 options to chose from:
Route of Aromas, Flavours and Traditions: White villages, landscapes, plantations, oil mills, handcrafts and gastronomy.
Route of Natural Parks and areas: Visitor centres and hiking routes. Includes lunch and product tasting.
2) Sea Experience. For an active sea and beach holiday, why not? At Puerto Marina everything is close by. Beach, relax and sport during the day and the marina with its restaurants and bars for night fun.
-Stay at the Mac Puerto Marina located on the sea front, by the marina.
-Enjoy the Mediterranean Sea with activities such as kayak o paddle surf. Or for those wishing to explore the sea from ashore, a visit to SeaLife Benalmádena is the ideal choice.
3) At your leisure. Benalmadena has a lot to offer: nice beaches, great food, sports, an amazing cultural heritage and breathtaking nature. A good plan is to visit everything at your leisure and to do so the best option is to hire a car. And after a fun filled day, what best than to be able to park the car at the hotel. In short, a holiday without worries.
-Stay at the greatly located hotel Mac Puerto Marina with free parking included.
Categories: blog, Mac Puerto Marina Benalmádena, Málaga, Ocio y Deportes, Ofertas y Paquetes
« New Marina Rooms at the Hotel Mac Puerto Marina Benalmádena
Visit Benalmadena Costa del Sol the perfect destination »